Customer Satisfaction is Our Top Priority
B&L Septic Products & Services
B&L Septic in Saskatoon has all of the septic products and services you need for your commercial, residential, municipal, or industrial area.
Septic Tank Installations
Septic Tank Cleanout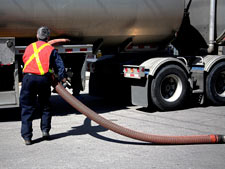 B&L Septic cleans out tanks of any size, as a maintenance service or to remedy a septic system problem. After taking the proper safety precautions, our professionals access the tank through a manhole cover whenever possible. A vacuum fitted with a hose is used to remove liquid and solid material. Agitation is done to clean out the tank completely, using pumping, back flushing, and forcing air into the tank in any combination as needed for each specific tank. Every pump out service includes a visual inspection of the tank, and further repairs are recommended at that time if needed.
Sewer System Service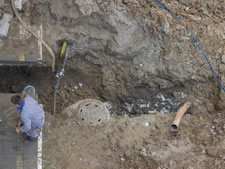 B&L Septic in Saskatoon also provides sewer system services for municipal areas, private wells, community well areas, and rural sewer systems. This includes installation or replacement of parts or structures, thorough cleaning, minor or major repairs, clog removal, and more.
Frozen & Clogged Sewer Lines
We specialize in servicing frozen and clogged sewer lines in Saskatoon. In the cold winter months, call us if you experience plumbing problems which you suspect to be caused by ice in the line. We have the equipment needed to safely and quickly thaw water in the lines, make any repairs that are needed, and get your system working again. B&L Septic fixes clogged lines as well, removing debris such as leaves, mud, brush, and foreign objects to get your water flowing freely again.
Sewer Pump Repair & Replacement
Your sewer pump is essential for controlling the flow of water and pumping waste away from your building. When the sewer pump breaks, the entire system slows down or stops completely. B&L Septic repairs sewer pumps of any type and size, and also provides complete sewer pump replacement if needed.
High Level Alarms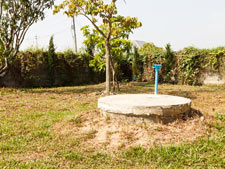 B&L Septic installs high level alarm systems, which alert you in the event of high water in the septic tank or other areas of the system. These alarms also sound when there is a malfunctioning diaphragm blower, which can lead to high pressure in the system. High water leads to flooding and contamination, which can damage expensive parts and taint the ground water supply. High pressure can cause pipes to crack or explode. When the alarm sounds, it's important to shut the system off completely and call a professional for emergency repair.
Acreage Service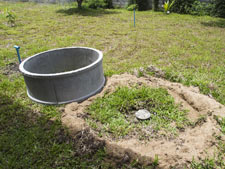 B&L Septic specializes in acreage services, which includes all the septic and plumbing services needed for agricultural properties or other open areas of land. This can include repairs of irrigation systems, water treatment for rural areas and other specialized needs for farms and preserves.